What is the Indian Government's Stance on Digital Currency?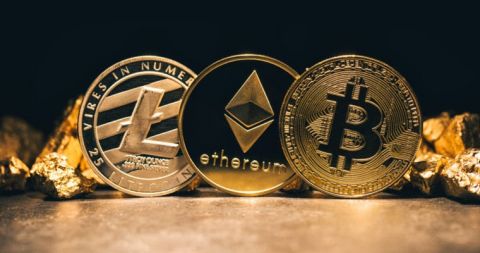 Cryptocurrency has quickly taken over the world, with many countries welcoming it. However, some places aren't so impressed. It's no secret that the Indian government has had differing views on digital currency, but where exactly do they stand? In this article, we'll discuss their thoughts, to determine if they really will end this booming sector.
What is cryptocurrency?
Cryptocurrency is a form of money that can only be used in a digital form. They can only be transacted using some type of electronic device, such as a computer or laptop. Similar to cash, it can be used to pay for services and purchase goods. It can also be traded, mined, and bought from reputable websites on the internet.
There are many unique types of cryptocurrency, but the most commonly talked about is bitcoin. This is a substance that you can "mine" so that you don't have to actually lay down money for it. Other popular digital currencies you may have heard about include Ethereum, Ripple, Litecoin, and Tether.
Why was it banned in India?
In 2018, India announced its ban on cryptocurrency, stating that it couldn't be purchased or sold in the country. The Central Bank stated that financial institutions could no longer deal with the individuals and companies that trade with these digital currencies. It was a shock to many; however, those with investments were able to hold on to their amounts. The bank also argued that it shouldn't be considered an actual currency because it could not be physically held and wasn't stamped by the government.
When was the ban lifted?
This year (2020), the ban on digital currencies was lifted by the supreme court. Making it once again legal to trade, purchase and sell it. Since there was no sound evidence to show the negative impact it supposedly had on Indian banks. Chief executive officer of WazirX stated, "Encouraging a fast-growing industry is in India's best interest." Many investors were thrilled that they could buy bitcoin in India again; however, the country still remains uncertain about its position.
What is their current stance?
While there is no longer a ban on digital currency currently, as of June 2020, the Indian government is reconsidering it. While so far, only a note has been passed, many crypto investors are already getting nervous. An Economic Times article stated that "the government sees a legal framework as being more effective than a circular from the Reserve Bank of India."
Final Thoughts
While the future of digital currency in India is still unknown, for now, the ban remains lifted. Many experts believe it would be ridiculous to stop such a booming industry, but it ultimately depends on the government's verdict. If you're living in India, and are currently investing, make sure you do your research, and keep up to date with the latest information via reputable government websites.