Sarabjit Singh to meet his family in Lahore jail today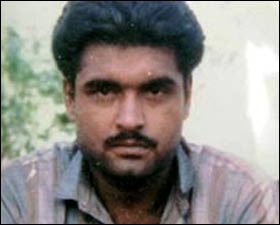 New Delhi, Apr 23: Sarabjit Singh, the Indian national on death row in Pakistan for the last 17 years, will meet his family inside Lahore's Kot Lakhpat Jail today.
Sarabjit's daughters Swapandeep and Poonam, his wife Sukhpreet Kaur, his sister Dalbir Kaur and her husband Baldev Singh will enter Pakistan from Wagah border this afternoon.
The inmate had recently sent a special request to authorities in Islamabad to be allowed to meet his younger daughter Poonam whom he has never seen. His older daughter was two-and-a-half years old and the younger one was 23 days old when Sarabjit had accidentally crossed into Pakistan in 1990.
Besides, the family is likely to meet Pakistan People's Party (PPP) Co-chairperson Asif Ali Zardari and former Prime Minister Nawaz Sharif.
Sarabjit, who Pakistan claims is Manjit Singh, was sentenced to death in 1991 for his alleged involvement in four bomb blasts that killed 14 people.
His family denies he is a spy as claimed by Pakistan and insists that he accidentally strayed into Pakistani territory. His execution was deferred for 30 days by President Pervez Musharraf last month so that Pakistan's new government could review his case following an appeal for clemency from India.
Sarabjit has repeatedly reiterated that his was a case of mistaken identity and that he had not committed the crimes he was convicted for.
The Indian High Commission in Pakistan also insists that he is Sarabjit and not Manjit as claimed by the Pakistan Government.
Incidentally, the newly elected Pakistan Government has also been favouring the Sarabjit's case. They had in fact asked for commuting of all death sentences to life imprisonment.
Sarabjit was to be hanged on April 1, but was put off till April 30 after India had appealed to the Pakistan Government for clemency.
On Friday, External Affairs Minister Pranab Mukherjee had issued a fresh appeal to Islamabad to grant clemency to Sarabjit on humanitarian grounds. There has not been any official response from Islamabad to Mukherjee's appeal.
Bharatiya Janata Party leader L K Advani had also sought clemency for Sarabjit.
Sarabjit has been on death row since the Pakistan's Supreme Court rejected his mercy petition in March 2006. (ANI)