Target to open new store at Centre Mall in Hamilton
Submitted by Amanda Lysak on Tue, 03/19/2013 - 21:56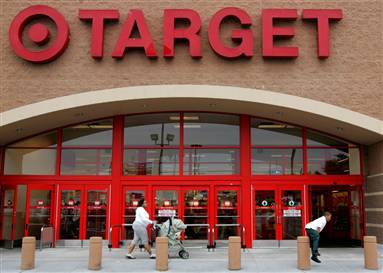 US retail giant, Target is set to open its new store in the Centre Mall in Hamilton in Canada tomorrow to attract more customers on the other side of the border.
The company is planning to inaugurate the new mall at 8 a. m. on Tuesday as part of the company's plans to launch 24 stores across different parts of Canada within March.  The company is already running three stores in Ontario in Guelph, Fergus and Milton.  It will open a total of 17 stores tomorrow and another four on 28 March, 2013.
The company is still testing the market conditions in Canada in order to determine what works in the country and what serves the customer best.  Derek Jenkins, senior vice-president of external relations for Target Canada pointed out that the company's stores in Canada will be differentiated form tis stores in the US.
He pointed out that the stores in Canada will have limited-time partnerships with suppliers such as Roots and Hollywood stylist Kate Young.  He added that the company's competitive pricing and price-match policies will continue to attract customers in Canada.
"If you're Canadian, why would you want to go across and shop there anyway? Now you can do that fun day trip without all the travel in between," said Jenkins.