SRK detained for two hours at US airport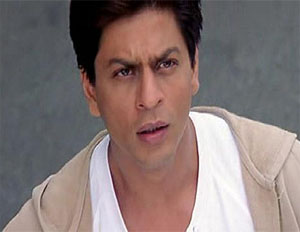 Bollywood superstar Shah Rukh Khan was detained for about two hours early on Saturday at Newark airport in the US. This all happened because of his surname "Khan" that features on the most common list of US Airport officials since the 9/11 attack.
SRK is visiting the US to attend an Independence Day function as the guest of honour. The actor was only freed after interference of Congress MP Rajiv Shukla with the US authorities and Indian consultants.
As the reports say, the actor was detained after his name was flashed on the computer screen. He was questioned about his visit to the US and even his hand baggage was checked. The US airport officials did not allowed him to make a phone call for about one hour.
"I told them I was a movie star and had recently visited the country for the shooting of my film. Nothing seemed to convince the immigration officer. There were other immigration officers who even vouched for me but this particular officer did not listen to anyone. I even told them I had an invitation from the South Asian community and was there to attend an event," told SRK to mediapersons.
Further, the superstar added that it is really sad and unfair. Just because he has a common surname does not mean that every Muslim can be taken as a suspect or considered to be a terrorist.