Splurge on nail art this monsoon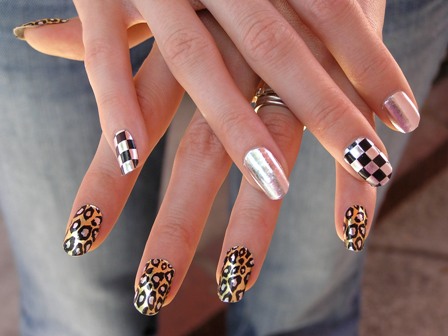 Kolkata, July 4 : Get gorgeous and adventurous with trendy nail art this rainy season. Zebra stripes, polka dots and floral designs are in vogue.
"You can start off simply and then move on to more adventurous patterns. It really helps that nowadays you have a wide variety of patterns, textures and types of nail polish to choose from," said city designer Farheen Bushra Rahman during a nail art demonstration while unveiling her brand Fbr. Inc. Wednesday here.
Ranging from sheer, pearl, metallic and chunky glittered, nail paints can be further accentuated with stick-on glitters and stencilled patterns.
"When it comes to nail art for your toes, one can really let your embellishments like rhinestones, glitters, plastic decals and many other things create the art you want," Rahman said. (IANS)