Short Term Buy Call For Unitech
Submitted by Shilpa Mahapatre on Fri, 10/01/2010 - 14:31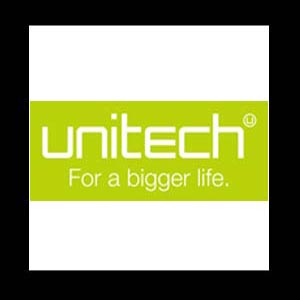 Stock market analyst Hitendra Vasudeo has maintained 'buy' rating on Unitech Limited stock with a sort term target of Rs 120.
According to analyst, the interested investors can buy the stock with stop loss of Rs 85.
Today, the stock of the company opened at Rs 88.95 on the Bombay Stock Exchange (BSE).
The share price has seen a 52-week high of Rs 108.55 and a low of Rs 66.95 on BSE.
Current EPS & P/E ratio stood at 2.78 and 33.09 respectively.
During the three month period ended June 30, Unitech Ltd announced a good growth in its standalone net profit.
During April-June quarter, the company's profit grew by 24.70% to Rs 1,777.00 million as against Rs 1,425.00 million during April-June 2009.
The company's net sales during the said quarter increased by 84.45% to Rs 6,188.80 million, whereas total income during the same period climbed 74.27% to Rs 6,970.40 million.
Unitech Ltd announced an EPS of Rs 0.72 per share during the period under review.
Unitech Limited runs as a realty development company in the Indian as well as global market.
Its realty projects consist of residential complexes, integrated townships, golf course communities, amusement parks, commercial offices, IT parks and retail malls.