Shinde to visit Bodh Gaya Wednesday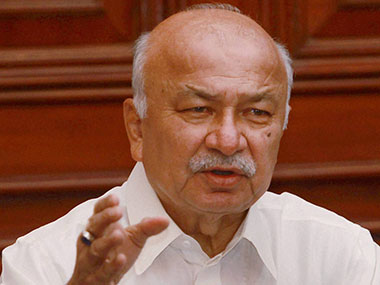 Patna, July 9 : Union Home Minister Sushilkumar Shinde will visit Bodh Gaya Wednesday morning to obtain first-hand information about the serial bomb explosions at the revered Mahabodhi temple, a police official said.
"Shinde, who will be accompanied by top officials of his ministry, will also meet officials of investigating agencies during his visit to Bodh Gaya," said an official at police headquarters here.
This will be the first visit by any union minister to the spot after the serial blasts Sunday.
BJP president Rajnath Singh along with senior party leaders Arun Jaitley and Ravi Shankar Prasad visited Bodh Gaya Tuesday.
The Bodh Gaya temple is a UNESCO World Heritage site. It is where the Buddha, who was born in neighbouring Nepal, attained enlightenment around 2,500 years ago.(IANS)