SC order not to Impact operations, says MTN
Submitted by Bharat Ghai on Sat, 02/16/2013 - 23:20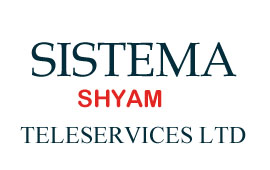 Telecom giant Sistema Shyam Teleservices (SSTL), which offers its services under the MTN brand in India, has said that the latest order by the Supreme Court will not impact its operations in the country.
India's apex court has said that the companies whose permits were cancelled by an order in the previous year and have not been able to get renewed licences, must stop their operations immediately.  The apex court had scrapped the validity of all 122 spectrum licenses that were granted to firms during the former communications minister A Raja's time in office.
The SC had directed the telecom service providers who have not won spectrum in the auction will have to stop operations immediately.  The new order is also applicable to the companies that did not participate in the auction and whose licenses were cancelled earlier.
The company said in a statement that, "The Honourable Supreme Court's order on February 15, 2013 does not impact the company and any of its operations as it relates to telecom operators who had not participated in the spectrum auctions on November 12 and 14, 2012. 
The auctions done on the said dates was for the GSM spectrum."The company pointed out that SSTL is offering its services based on the CDMA technology using 800 Mhz spectrum.