Sarabjit says wants to meet daughter before execution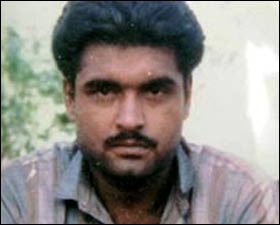 Lahore, Apr. 20: Sarabjit Singh, the Indian sentenced to death for his alleged involvement in the 1991 bomb attacks in Pakistan's Punjab province, has reportedly sent a special request to authorities in Islamabad to be allowed to meet his younger daughter Poonam whom he has never seen.
With a spokesman of Pakistan President Pervez Musharraf saying on Saturday that there are no plans to put off Sarabjit's execution of April 30, the Indian death row convict conveyed his request to Indian High Commission officials who met him at Lahore's high security Kot Lakhpat Jail on Saturday.
Sarabjit's daughters - Swapandeep and Poonam --, his wife Sukhpreet Kaur, his sister Dalbir Kaur and her husband Baldev Singh are expected to arrive here on April 23 to meet him. The Pakistan High Commission in New Delhi granted them visas to facilitate their visit to Pakistan last week.
Sarabjit, who Pakistan claims is Manjit Singh, was sentenced to death in 1991 for his alleged involvement in four bomb blasts that killed 14 people.
His family denies he is a spy as claimed by Pakistan and insists he accidentally strayed into Pakistani territory. His execution was deferred for 30 days by President Pervez Musharraf last month so that Pakistan's new government could review his case following an appeal for clemency from India. He was originally to be hanged on April 1.
Presidential spokesman Major General (retired) Rashid Qureshi on Saturday denied reports in the media that Sarabjit's execution had been postponed for one more month.
Sarabjit has repeatedly reiterated that his was a case of mistaken identity and that he had not committed the crimes he was convicted for. The Indian High Commission in Pakistan alos insists that he is Sarabjit and not Manjit as stated by the Pakistan Government.
Saturday's meeting was only the second time in 18 years that Indian officials were granted consular access to Sarabjit, who was arrested in 1990.
Officials said that Sarabjit appeared to be "healthy, but emotionallyin a state of tension and stress".
India's External Affairs Minister Pranab Mukherjee on Friday made a fresh appeal to the Pakistan government to grant clemency to Sarabjit on humanitarian grounds.
There has not been any official response from Islamabad to the appeal. (ANI)