Radhakishan Damani buys 7 lakh shares of Cochin Shipyard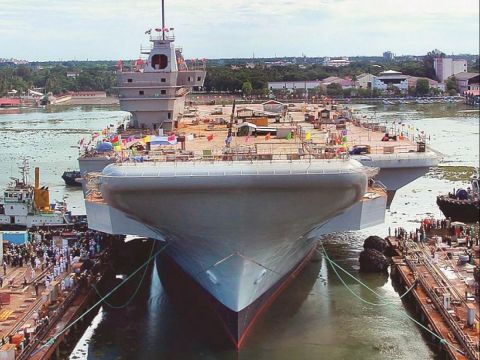 Ace investor Radhakishan Damani has purchased 7 lakh shares of Cochin Shipyard on Thursday and the stock has witnessed increased trade in today's session. Damani has been skillful in picking up the right stocks and he remains invested for long term.
Cochin Shipyard has touched 52-week low of Rs 209 and high of Rs 491. Yesterday, the stock witnessed 9 percent during the trading session. In today's trade, Cochin Shipyard touched intraday high of Rs 378 but is currently trading just one percent higher compared to yesterday's close.
Indian government owns 73 percent stake in the company and institutional investors hold another 11 percent. Rest of the stake is owned by retail investors.
ICICI Securities has suggested a BUY Rating for Cochin Shipyard.