PVR calls off bid
Submitted by Ashok Rao on Wed, 02/17/2010 - 05:37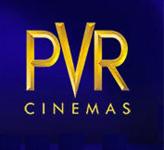 PVR Cinemas has called off a buy out wherein it was supposed to takeover DLF Group's, DT Cinema. In a statement given to the Bombay Stock Exchange, the multiplex company said that it has terminated an agreement with DLF which required it to take over its cinema exhibition business.
The reason cited was that the two companies could not agree on the time frame for the acquisition. It said in the statement that the all the conditions precedent to the takeover were not satisfied. But the people related to the whole affair say that DLF has decided not to sell its arm and that is the precise reason why nothing has happened till now. Both the parties have made the decision mutually.
The agreement was signed during November last year and the acquisition was supposed to be done in combination of cash and sale of equity. As much as Rs. 20.2 crore was to be given in hard cash and the rest amount would have been sold through stake sale of 25.57 lakh shares.
While the deal was supposed to get over by February 15, nothing happened after it was signed.