Opera 10.50 goes from pre-alpha to final in 10 weeks
Submitted by Darpana Kutty on Thu, 03/04/2010 - 06:45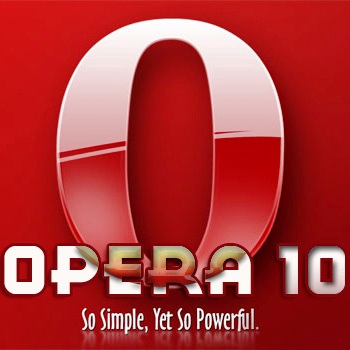 The Windows incarnation of Opera's latest and greatest desktop browser was officially rolled out by Opera; just day after Microsoft unveiled its Windows browser ballot screen to EU citizens.
The developer Ruari Ødegaard informed that with an eye on Redmond's ballot screen roll-out, the Norwegian browser maker took Opera 10.50 for Windows from pre-Alpha to final version in about 10 weeks - with a Christmas holiday in between.
The first 10.50 for Windows beta was showcased by the company a little more than two weeks ago, and over the weekend. This was done may be with the aim to acquire a final version out alongside Microsoft's ballot screen.
Opera put quite a vast number of developers onto this specific incarnation of its browser. Said the company's spokeswoman, "This was the planned release date for Opera 10.50 and prior to this we have massively ramped up the available developer resources for desktop."
Opera unveiled the final build of 10.50 for Windows, calling it the "fastest browser available," this morning, about 15 hours after unveiling RC5. A Javascript-engine overhaul called Carakan, is included in Version 10.50.
The Vega graphics engine, support for HTML5 video via the free and open Ogg Theora codec, and the ability to run Opera desktop widgets even when the browser proper is closed, are also offered by the latest Opera.
The company also came out with new development snapshots of the Mac and UNIX versions of 10.50, today.