Multiple shots fired from vehicle speeding past Biden's Delaware home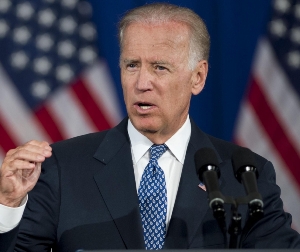 London, Jan 19 - Shots have been fired outside the residence of United States Vice-President Joe Biden in the state of Delaware but he was away at the time, a Secret Service official said.
Robert Hoback said that the shots were heard on Saturday from a public road in Greenville, which is several hundred metres away from the house and officers were investigating if the shots had hit anything, reported the BBC.
The Secret Service said that the vehicle from which the shots were fired drove past the vice president's house at high speed.
The shots were heard by a Secret Service personnel posted at the residence.
Biden's office said that the vice-president and his wife, Jill, were briefed about the incident later on.
One man was detained later but it is not known if he was directly involved in the shooting.
The incident comes four months after an intruder armed with a knife managed to dodge guards and enter the White House.
A series of security breaches at the White House had earlier prompted the head of the Secret Service to step down last year. (ANI)