Mitesh Thakkar: BUY Godrej Consumer, SBI Life; SELL Nestle India and LIC Housing Finance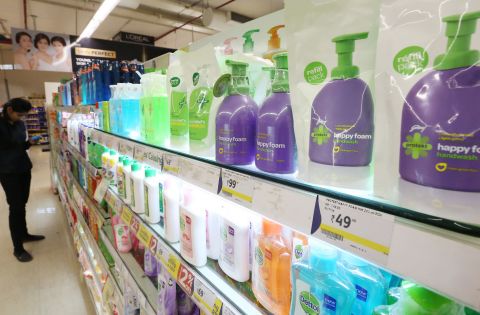 Market analyst Mitesh Thakkar has suggested two BUY Calls and two SELL Calls for today's trading session. Indian markets are expected to open lower today as Asian markets have been trading lower this morning. US markets closed mixed on Tuesday but weakness was witnessed in the European markets. Markets have been trading firm for quite some time and a correction would be a welcome relief for many market participants.
Thakkar has suggested BUY Call for SBI Life with a stop loss of Rs 1,008, target at Rs 1,055. SBI Life is also on market expert Sudarshan Sukhani's buying list for the day. Traders can BUY FMCG major Godrej Consumer with a stop loss of Rs 948, target at Rs 995, as per Thakkar.
Thakkar has suggested SELL Call for LIC Housing Finance with a stop loss of Rs 472, target at Rs 455. Traders can SELL FMCG major Nestle India with a stop loss of Rs 17,665, target at Rs 17,000, as per Thakkar.
All trades should be carried out with strict Stop Loss. In case the trade doesn't happen as per expectations, it is good to exit the trade if the call is in profit. TopNews will review performance of trading calls by the end of the trading session.