Microsoft launches two version of new Surface tablet computer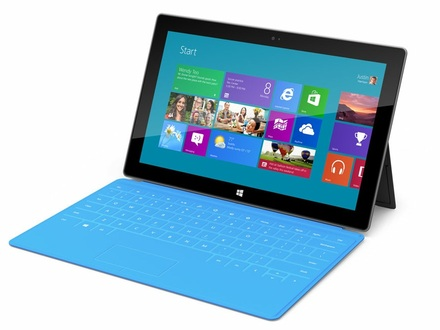 Software giant, Microsoft has announced the launch of two different versions of its new Surface tablet computer known as the Microsoft Surface RT and the Microsoft Surface Pro.
Steve Ballmer, the chief executive officer of the company announced the new tablet at an event in Milk Studios in Los Angeles. He said that the device is part of a whole new family of device being developed by the company.
After indications that the software giant will only maintain a presence in the booming segment through traditional hardware partners, the company is now set to enter the tablet market directly through its own offering. The company reportedly believes that producing the hardware as well and developing software for a device will allow it to compete better with rivals like Apple.
The tablet runs on the Windows RT operating system and comes with a stand that will allow it to stay in upright position. The tablet will also come with a touch keyboard cover. It weighs less than 1.5 pounds and is 9.3 millimeter thick. It is believed that the company will launch the device at the time of the launch of its Windows 8 operating system.