McAfee working "around the clock" to repair problems caused by protection program
Submitted by Darpana Kutty on Sat, 04/24/2010 - 16:39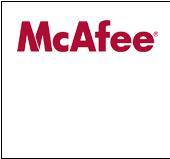 It was working "around the clock" to repair problems caused by an update on a protection program, U. S. computer virus protection firm McAfee has said.
PC Magazine reported on Friday that the update that was sent out Wednesday affected computers using VirusScan Enterprise on Windows XP service pack 3.
The magazine also said that the glitch caused computers to go into a cycle of continuous reboots.
"To prevent this from happening again, we are implementing additional QA protocols for any releases that directly impact critical systems files," McAfee said.
"We are working around the clock to fix the problem and work with impacted customers," Executive vice president Barry McPherson said.
"The majority of affected systems are back up and running at this time," McPherson further added. (With Inputs from Agencies)
Technology Sector