Marico Ltd With Target Of Rs 134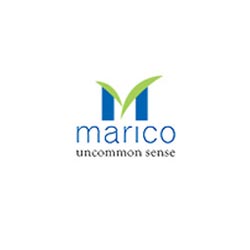 Marico's Q4FY11 net sales growth of 24% was in line with our expectations. The increase was led by 10% volume growth and was equally distributed between organic and inorganic growth. Gross margins declined by ~900bps on the back of 55% rise in Copra prices. However, lower SG&A and other expenditure (% of net sales) declined by 580bps and 77bps respectively and restricted the EBITDA margin decline at ~350bps. Several adjustments impacted the reported PAT; adjusted PAT grew by 14% to Rs638mn. We maintain our FY12 estimates and introduce FY13 numbers. We retain our HOLD rating while raise TP to Rs134 from Rs128 earlier.
Parachute and Saffola volume impacted
Marico consistently raised key products prices during FY11 to mitigate the impact of higher raw material cost. Parachute and Saffola volume grew by 5% and 14% in Q4FY11 and was considerably lower than the full year growth. We see Marico losing the price power on its flag ship brands.
Slower growth in International business
International business suffered due to unrest in most of the key geographies and displayed ~7% and ~22% growth in Q4FY11 and FY11. We expect recent acquisition of ICP will help this business to grow by 20-21% in next two years.
EBITDA margin under pressure
Input price pressure resulted in 350bps decline in EBITDA margin. Marico has taken 32% cumulative price rise in FY11 but still couldn't pass on the full RM cost burden to the customers. We expect full impact of price rise couple with slower growth in input price will translate in 50bps and 28bps improvement in EBITDA margin in FY12 and FY13 respectively.