Maradona all set to become a father again at 49
Submitted by Karan Jakhad on Wed, 12/30/2009 - 23:32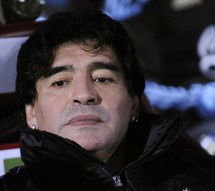 London, Dec 30 : Argentinean football legend Diego Armando Maradona is all set to become father again at the age of 49.
Maradona will become dad again, a year after he became a grandad.
The Argentina manager's 29-year-old girlfriend Veronica Ojeda is said to be expecting. Maradona has four other children, the Daily Star reports.
Giannina, 20, his daughter by ex-wife Claudia Villafane, made him a grandad in February. (ANI)
Technology Sector