Kejriwal to vote in Delhi
Submitted by Sarthak Gupta on Mon, 04/07/2014 - 20:58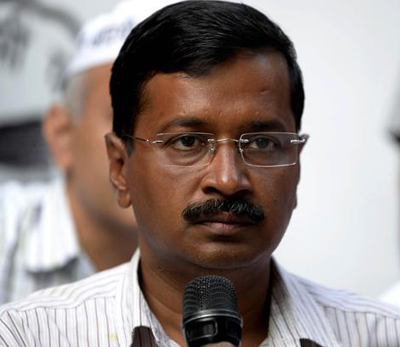 New Delhi, April 7 : AAP chief Arvind Kejriwal, who is contesting the Lok Sabha election from Varanasi in Uttar Pradesh, will cast his vote in the national capital that goes to the polls April 10.
Aam Aadmi Party sources said Kejriwal has applied to the Election Commission for his voter identity card with the address as Tilak Lane in central Delhi. He will not cast his vote in Varanasi.
The former Delhi chief minister shifted to the government flat in New Delhi from Ghazibad in January. He was recently allowed to stay in the house till Aug 3, after the public works department granted him extension due to his daughter's examination.
Kejriwal was the chief minister of Delhi for 49 days after the AAP won 28 seats in the assembly elections.
He is contesting from India's oldest city Varanasi against Bharatiya Janata Party's prime ministerial candidate Narendra Modi.(IANS)
Technology Sector