Iran develops new generation of centrifuges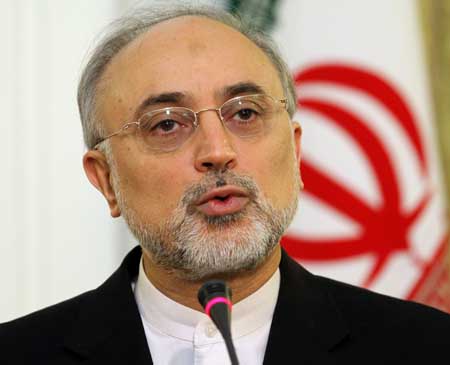 Tehran, Dec 27 : Iranian nuclear chief said Friday the country is developing a new generation of centrifuges for uranium enrichment.
The Islamic republic currently has 19,000 centrifuges and is developing a new generation of centrifuges which needs all kinds of tests before operation, reported Xinhua citing Ali-Akbar Salehi, head of the Atomic Energy Organisation of Iran (AEOI).
The country is among the countries that are able to implement the full process of nuclear fuel production cycle, he said, without providing further details on the new generation of centrifuges.
Iran and six world powers signed an interim deal in November, under which Iran agreed not to operate its new centrifuges for six months. The deal, however, did not forbid Tehran from researching on developing new centrifuges.
In August, former AEOI chief announced that Iran had about 18,000 centrifuges, 10,000 of which were operating.
According to the Geneva deal, Tehran agreed to limit its uranium enrichment to 5 percent and neutralise its stockpile of 20 percent enriched uranium.
Enriched uranium can be used to build a weapon if it is enriched over 90 percent. However, at lower levels, it is used to power nuclear reactors. (IANS)