Iran condemns bomb attacks in Pakistan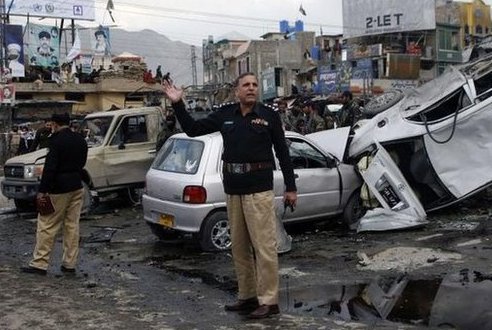 Tehran, Jan 12 : Iran has strongly condemned the bomb attacks in Pakistan that left hundreds killed and many more injured, Xinhua reported Saturday.
At least 116 people were killed and 235 others injured in four blasts in Pakistan Thursday. Three blasts hit Quetta city in Balochistan province, bordering Afghanistan and Iran, while another occurred in Swat Valley in Khyber Pakhtunkhwa province.
Condemning the attacks, an Iranian foreign ministry spokesperson said the main objective of the organised and Zionist plot was to inflame sectarian strife among Pakistanis, particularly between Shiite and Sunni citizens.(IANS)