Indian Market Continues With Uptrend; Gold Finance Companies Gain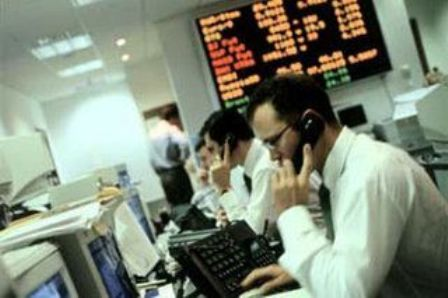 Indian Stock Markets continued in the positive territory on Thursday as the US markets gained smartly on Wednesday. Stock prices of Gold Loan companies witnessed huge demand after reports of loan valuation for gold ratio increase to 75 per cent.
JSW Steel has increased price of all steel products of the company. The stock price was higher in today's session. Maruti Suzuki and M&M witnessed higher sales during December compared to other auto majors facing tough times.
Many stocks touched 52-week high today. Aurobindo Pharma touched 52-week high during intraday trade. The stock has been recommended as Sudarshan Sukhani. Axis Bank, Bajaj Auto, DB Corp, Deccan Cements, Dena Bank, Greenply Industries, IDFC, Idea Cellular, ICICI Bank, IndusInd Bank, Indiabulls, Muthoot Finance, SBI and Sun TV Network touched 52-week high today.
Tata Coffee continued its upside move and the stock touched 52-week high today. The company has been on radar of investors as the margins are looking better for the upcoming quarters.
Indian market is expected to remain range-bound today with momentum coming only once the European markets open.