IMF believes that India needs to control inflation
Submitted by Shalini Kakkad on Fri, 01/07/2011 - 06:04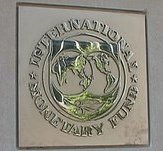 The demon of inflation that is eating up the growth of India as an emerging economy has now also caught the attention of the International Monetary Fund. The inflation rates are in the range of 8.5% to 10.5% which is very disturbing.
The IMF in its report said that though India's growth looks to be on the upward trend, the inflation rates will certainly cause problems. The economic growth has made way for a lot of foreign capital in the country, but IMF cautions India that this could complicate the macroeconomic factors for the nation.
IMF directors wrote in their assessment that Indian ministry is facing challenges from elevated inflation, fiscal consolidation needs, and buoyant capital inflows.
The IMF has recommended the Reserve Bank of India to take steps in the direction of controlling the monetary policy in tighter manner, so that the real interest rates stay below historic norms and financial conditions remain comfortable. The Indian government is already planning a partial withdrawal of the stimulus packages to ensure controlled inflation.
Technology Sector