HIV risk in men is doubled during pregnancy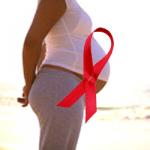 Men doubled their risk of HIV if their partner is pregnant and infected with human immunodeficiency virus, researchers in Africa have found.
It has been reported that researchers in Botswana, Kenya, Rwanda, South Africa, Tanzania, Uganda and Zambia, led by Dr. Nelly Mugo of the University of Nairobi and Seattle's University of Washington, looked at how pregnancy may affect transmission of HIV, the virus that causes the disease condition AIDS.
It was found by the researchers that a man in a relationship with an HIV-positive woman has a greater chance of becoming infected while she is pregnant than when she is not. Even after accounting for other factors that usually contribute to HIV risk, the increased risk associated with pregnancy remained.
Biological changes during pregnancy may make women more infectious than they would be otherwise, Mugo suggests.
It was also reported that the researchers looked at 3,321 couples, 1,085 in which the male was infected and 2,236 in which the female was infected. During the two years the couples were tracked, 823 pregnancies took place. (With Inputs from Agencies)