HDFC Bank net profit up 33%
Submitted by Harish Dhawan on Wed, 10/20/2010 - 23:49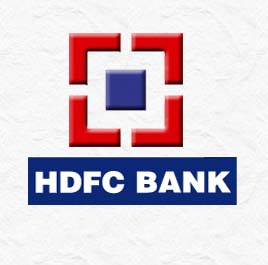 HDFC Bank reported a net profit of Rs 912.1 crore for the quarter ended September on the support of strong growth in interest income, there has been an increase of a 32.7 per cent from Rs 687.46 crore an year before.
The country's second largest private sector lender was also facilitated by lower provisions for bad loans, which knock down to Rs 454.5 crore in the September quarter, touching Rs 594.1 crore an year ago.
Net interest income grew 29.2 per cent to Rs 2,526.3 crore, against Rs 1,955.3 crore in the September 2009 quarter.
Remaining to a decline in trading revenues, non-interest income declined nine per cent on an annual basis to Rs 96,070 crore from Rs 1,053.54 crore. The bank sustained a loss of Rs 52 crore on its trading book balanced to a profit of Rs 151 crore in the same quarter last year.
Conversely, fee income grew 16 per cent to Rs 857 crore, aligned with Rs 738.6 crore in the equivalent quarter last year.
Net interest margins fell to 4.2 per cent, a decrease of 10 basis points from 4.3 per cent in the year-ago period.