Harper thinks 'uncool daddy' Becks is 'chubby'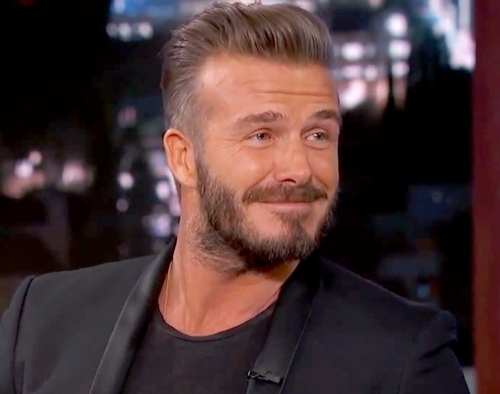 London, Jan 30 : While the most of the kids in the world would love to have David Beckham as their cool dad, the footie ace's own kids don't think the same way.
During his appearance on the 'Jimmy Kimmel show,' the 39-year-old former England captain revealed that he was a constant source of embarrassment to his four kids, and his daughter Harper even called him "chubby," the Daily Star reported.
Beckham said that he had just gotten her out of bath, when the 3-year-old turned to him and said "Daddy I love you so much, but I don't like you. You're so chubby."
And his boys? Well, Beckham said that he made his middle son Romeo, 12, go red by kissing him on cheek after dropping at school, and even bear hugged him when he did that. And because his eldest son Brooklyn, who has modelled for Burberry, had told him to "park around the corner," he drove past his school, opened the window and shouted, "Brooklyn, I love you" when his son was walking around the corner.
Beckham said ever since he retired, he has been spending more time with his kids, and was "literally like an Uber driver," dropping and picking them from their respective schools, but it was nice. (ANI)