Greek shipyards must pay back 360 million dollars in aid, EU says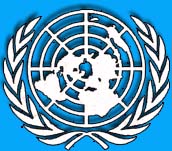 Brussels - The Greek government must claim back 230 million euros (360 million dollars) from shipbuilder Hellenic Shipyards (HSY) which it paid out in breach of EU competition rules, European Commission officials in Brussels said Wednesday.
According to officials at the European Union executive, which is tasked with enforcing EU rules, the Greek government gave HSY 16 separate handouts between 1996 and
2002 to keep it afloat, without always clearing them with the commission first as EU rules demand.
Moreover, investigations launched after an HSY rival complained in Brussels revealed that the Greek government had apparently allowed the company to use EU-approved state aid in a way which broke the conditions the commission had imposed, officials said.
HSY was privatized in 2002, but commission officials argue that the company is still benefiting from the allegedly unfair advantages which the government handouts gave it.
"Therefore, to restore the situation which would have prevailed on the market if no incompatible aid had been granted and if no aid had been misused, it is necessary that HSY pays back the illegal aid," a commission statement explained.
It now falls to the Greek government to claim the money back from HSY or to challenge the commission in the European Court. (dpa)