Google eyes to earn profit from maps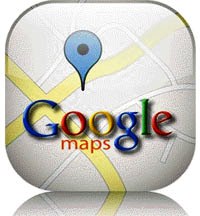 Search engine giant, Google has come up with a new business model. This is based on an application that allows insertion of advertisements on popular map sites. And Australia has become the pilot market for the project.
The company has come up with the application which would help the advertisers to put in their logos within the maps. This would help the users to find out the location of a particular company by just clicking on the map. It also allows the companies to put in any other information that they desire.
Google is using this application for the first time to earn revenue and expects that it will be able to earn big profits.
The application has been developed with the combined efforts of Google engineers in Australia and New Zealand; and these two are going to be the test markets.
Matthew Leske, Product Manager of Google said that five advertisers have agreed to be the first user of the application and would be implanting their corporate logos on the maps. The names in question are: NAB, Bankwest, JB Hi Fi, Chemist Warehouse and LJ Hooker.
The newest form of advertising models goes live today.