Fujifilm launches new 'instax' camera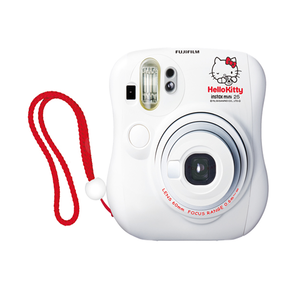 Tokyo, Oct 26 : Fujifilm launched its new instant camera on October 23, incorporating the charismatic icon "Hello Kitty".
The iconic Hello Kitty Instax is celebrating the 40 year anniversary of Hello Kitty and 80 years anniversary of Fujifilm. The figure of Instax resembles the face of Hello Kitty and this pretty figure will attract all Hello Kitty fans all over the world.
Fuji film is aiming to achieve sales target of Instax between 3 million to 3.5 million for the financial year. The use of Instax camera started from East Asian countries and spread to USA and Europe.
The new camera is already becoming popular among the young generation who want to take photos and share them with each other.
As the camera is user-friendly due to the familiar communication tool, the sales have witnessed a good pace.
Fujifilm is aiming to achieve sales target of 3.5 million in ASEAN countries India, Pakistan and Bangladesh.
Shots of upcoming Halloween and Christmas parties will be taken by Hello Kitty Instax all over the world. (ANI)