Free OpenOffice 3.0 software now in test version
Hamburg  -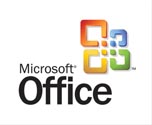 OpenOffice, the free office software suite, now has version 3.0 available in a test version.
The test version is available for free download at e. openoffice. org, according to the operators. New features include Startcenter, which allows quick access to important features.
Alongside a few new icons, OpenOffice brings some zoom to its status bars. Tables can now be operated collaboratively. For the first time, files created in Microsoft Office 2007 or Microsoft Office 2008 can be imported.
OpenOffice's designers say glitches and problems are still possible in the test version. Users should register these on qa. openoffice. org. The final version should be available in the autumn. (dpa)