Emirates will add 22 weekly flights to India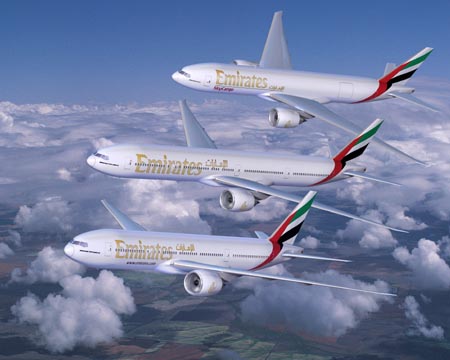 Emirates airline has informed that it will soon start 22 weekly flights to India.
According to sources, adding of new flights is a further expansion of company's India operation as Emirates Airline propels itself to become one of the world's fastest-growing aviation companies.
The sources further added that Dubai-based airline will enhance flights as a support for the Indian government's ambitious growth plan to attract 100 million travellers in fiscal 2010.
The company authorities said that the existing service of 163 flights per week to 10 Indian gateways will be strengthened to 185 over the summer and winter periods.
The airline's expansion programme closely follows its "Journey through India" campaign which entailed a major revamp of the inflight product to meet regional preferences of India's diverse populace.
As per media reports, Emirates has a robust worldwide network spanning over 100 cities in more than 60 countries and is well placed to connect India to the world.