Daimler moves to increase stake in Russian truck maker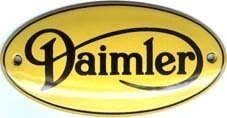 Stuttgart - Daimler has moved to raise its stake in Russian truck maker Kamaz, a spokeswoman for the German company's commercial vehicles division said Friday.
She said Daimler had applied to the Russian Federal Antimonopoly Service to increase the 10 per cent share in Kamaz it purchased for 190 million euros (280 million euros) in December 2008.
The spokeswoman did not say when this would be. "At the moment we don't have any concrete plans," she said.
Earlier this week, the chief executive of another German truck maker, MAN, said it was negotiating to open an assembly plant in Russia.
Hakan Samuelsson told the newspaper Sueddeutsche Zeitung that talks with a number of potential partners were at an advanced stage.
If things go according to plan, the first MAN trucks could roll off Russian assembly lines in two years, Samuelsson was quoted as saying. (dpa)