Crops to gain as decent monsoon predicted ahead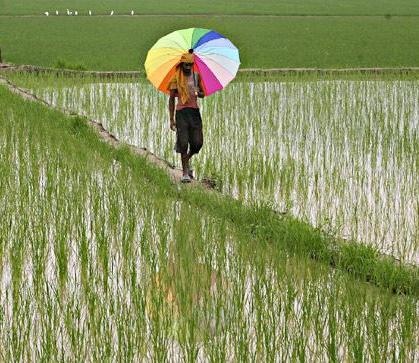 India's monsoon billowed in the last week to deliver its highest weekly rainfall this season, reviving hopes of strong harvests in across the nation.
Decent monsoon rains would also encourage India to lift a ban on exports of non-basmati rice and charging taxes on sugar imports. Monsoon rains is crucial for replenishing the farm output after last year's drought, which was 38 percent above normal in the week to July 28, from a 17-percent deficit in the previous week.
There is great expectation in planting and production sector of oilseeds, rice and cane if rainfall is normal in the coming weeks.
"Rainfall in August will still be very important. If rains continue to be like this then agricultural productivity would be very beneficial," said India's agriculture commissioner.
According to weather departments rainfall is distributed across the nation in the coming five days, and believes it to be a good sign for better productivity.