Congress MLAs' Suspension Averted By Badal
The suspension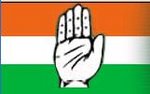 of Cong MLAs for uncivil behaviour in the house was averted by the intervention of the Punjab Chief Minister Parkash Singh Badal.
Behaving in the most irresponsible manner, the Congress legislators created a commotion by uncivilly beating "thalis" (steel plates) with spoons to protest the "failure" of the Government to implement a scheme to provide subsidized food to the people. This compelled Speaker N.S. Kahlon to adjourn the House for an hour.
Minister Tikshan Sud brought forth a resolution seeking the suspension of the Congress legislators, when the House reassembled.
The Speaker reprimanded the Opposition and threatened to proceed according to the provisions of the law, but Mr. Badal intervened in his capacity as Leader of the House and sought forgiveness on their behalf. He also directed the Minister to withdraw the resolution.
The unrest erupted during zero hour when Leader of the Opposition Rajinder Kaur Bhattal sought an assurance from the Chief Minister on immediate and unbiased implementation of the scheme to provide "atta" (flour) and "dal" (pulses) at subsidised rates, a promise made in the Akali Dal's poll manifesto.
According to the commitment made by Mr. Badal, the Atta-Dal scheme would be implemented across the State from August 15.