Buy IDFC With Stop Loss Of Rs 190
Submitted by Shilpa Mahapatre on Thu, 09/23/2010 - 16:03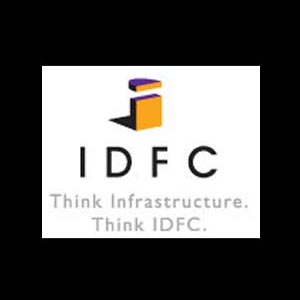 Stock market analyst Sudhanshu Pandey has maintained 'buy' rating on Infrastructure Development Finance Company Ltd (IDFC) stock to achieve a target of Rs 210.
According to analyst, the interested investors can buy the stock with a strict stop loss of Rs 190.
The stock of the company, on Sep 22, closed at Rs 194.95 on the Bombay Stock Exchange (BSE).
The share price has seen a 52-week high of Rs 201.05 and a low of Rs 141.10 on BSE.
Current EPS & P/E ratio stood at 8.64 and 22.74 respectively. 0
IDFC has decided to lift around Rs 3,400 crore via issuing long-term bonds.
The public offer is projected to open by the first week of the coming month.
IDFC has already forwarded the draft papers with the market controller SEBI for the issue.
According to the Draft Shelf Prospectus, funds lifted via the long-term bonds with face value worth Rs 5,000 per piece will be used for infrastructure lending.
IDFC Ltd, an India-based company, is involved in offering up finance and advisory services for infra projects, asset management and investment banking.
The company's divisions comprise IDFC PPP Trusteeship Company Ltd, IDFC AMC Trustee Company Ltd, IDFC Capital Company Ltd, IDFC Asset Management Company Ltd, IDFC Finance Ltd, IDFC Investment Advisors Ltd and IDFC Pension Fund Management Company Ltd.