Buy HCC With Target Of Rs 71
Submitted by Neeta Aurora on Mon, 10/11/2010 - 18:08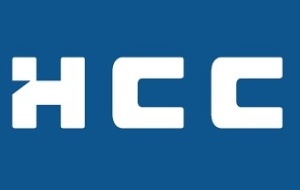 Stock market analyst Jatinder Sharma has maintained 'buy' rating on Hindustan Construction Company Limited stock to achieve a target of Rs 71.
According to analyst, the interested investors can buy the stock with a strict stop loss of Rs 62.50.
Mr. Sharma added that the investors can achieve the said target within 3-5 trading sessions.
The stock of the company, on Oct 08, closed at Rs 65.50 on the Bombay Stock Exchange (BSE).
The share price has seen a 52-week high of Rs 81.10 and a low of Rs 51.95 on BSE.
Current EPS & P/E ratio stood at 1.51 and 44.10 respectively.
Hindustan Construction Company (HCC), during September 2010, announced that it has received two new deals valued at Rs 6.60 billion from GMR (Badrinath) Hydro Power Generation.
As per reports, the primary order aggregating Rs 2.73 billion is likely to be finished in a period of 52 months from the issuing date.
The other order worth Rs 3.87 billion is to be finished by the next 54 months from the date of issue.
Set up in the year 1926, HCC is a construction firm, which is based in Mumbai, Maharashtra.
HCC operates in many segments such as transportation, power, marine, oil and gas pipeline construction, irrigation, utilities and urban infrastructure.
The company is specialized in comprehensive civil engineering, and developing construction technologies.
Technology Sector