Biocon net up 25 percent for fourth quarter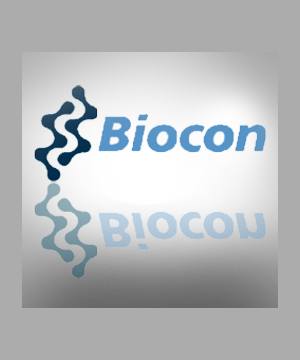 Bangalore, April 28 : Indian biopharma major Biocon Ltd posted consolidated net profit of Rs. 101 crore for fourth quarter (January-March) of fiscal 2010-11, registering 25 percent year-on-year (YoY) growth.
In a regulatory filing Thursday, the country's leading biotech firm said consolidated revenue for the quarter (Q4) under review, however, grew by eight percent YoY to Rs. 717 crore from Rs. 666 crore same quarter year ago.
For the entire fiscal (FY 2011) too, net profit grew 25.5 percent YoY to Rs. 368 crore from Rs. 293 crore year ago, while consolidated revenue rose 17 percent YoY to Rs. 2,814 crore from Rs. 2,405 crore year ago.
"We have delivered a strong multi-sectoral growth in FY 2011. Emerging markets have realised sustained growth for our active pharma ingredients (APIs), while our branded formulations have scripted business success in the Indian market place," Biocon chairperson and managing director Kiran Mazumdar-Shaw told reporters here.
Earnings before interest, taxes depreciation and amortization (Ebitda) grew 24 YoY to Rs. 630 crore and operating margin was at 22 percent YoY for the last fiscal.
The company declared a total dividend of Rs. 4.50 per equity share of Rs. 10 per value, including an interim dividend of Rs. 1.50 and final dividend of Rs. 3 per share for the fiscal under review.
"Licensing income from Pfizer and others has contributed materially to profit generation in the fiscal under review. Our research services businesses supported by Syngene and Clinigene (subsidiaries) have signalled a turn around. We are confident this will drive robust profitability next fiscal (2011-12)," Shaw noted.
The company plans to add about 1,000 employees in new fiscal (FY 2012).
"The robust statins portfolio witnessed a changing product mix in this past fiscal year. Products that gained share in the portfolio include Atorvastatin and Rosuvastatin. Insulin sales have been growing steadily in the rest of world markets," chief operating officer Arun Chandavarkar said.(IANS)