Asian Development Bank to help improve flood management in region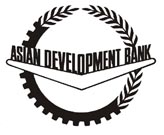 Manila  - The Asian Development Bank (ADB) said Wednesday it was providing a 2-million-dollar grant to help improve flood management in the region in a bid to reduce rising human and economic costs of water-related disasters.
The Manila-based ADB said the regional assistance will come from the Japan Special Fund, which is financed by the government of Japan.
The bank noted that water-related disasters in Asia have risen sharply over the past 50 years, killing an average of 63,000 people a year from 2001 to 2005, or over 90 per cent of the world's total water-related deaths.
"Economic losses have also soared and the intensity of bad storms is expected to increase in future as a result of global warming," the bank added. "A growing number of people living in low-lying flood plains are especially vulnerable."
The ADB said the regional assistance will introduce new approaches in flood management investment projects in Bangladesh, India, Indonesia and the lower Mekong river basin.
The programme would include financial and advisory support for investments in flood hazard mapping with vulnerable communities, demonstration projects to improve flood forecasting as well as workshops and training.
"Working together to catalyze investments and pool the region's knowledge in flood management can raise the standard of living for poor and vulnerable people and increase water security for all," said Wouter Lincklaen Arriens, ADB lead water resources specialist.
The bank said the grant was in line with the its Water Financing Programme, designed to reduce vulnerability to floods for over 100 million people in Asia and the Pacific and to introduce integrated water resource management in 25 river basins across the region.