AMFI gets new chairman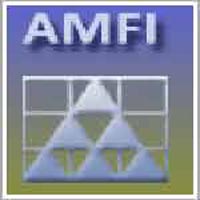 Association of Mutual Funds in India (AMFI) has got its new chairman. This position at AMFI was vacant since departure of U K Sinha from the association to become the chief at market regulatory body Security and Exchange Commission of India (SEBI).
The new chairman at the AMFI is Milind Barve. Milind Barve is serving as Managing Director of HDFC Asset Management Company. In the same announcement, AMFI declared its vice-chairman also.
Sundeep Sikka, CEO, Reliance Capital Asset Management Company, a financial arm of Anil Dhirubhai Ambani Group (ADAG) has now been appointed as vice chairman of AMFI. This is second time in 6 months that AMFI has to fill the position of chairman. Last time, in September, 2010 AMFI appointed U K Sinha, then chief of UTI Mutual Fund as its chairman. That time Barve was appointed as vice-chairman.
Chairman position was vacant at AMFI since February 18, 2010 when U K Sinha joined SEBI as Chairman. Barve and Sikka will remain in their roles till September when the Annual General Meeting of AMFI is likely to take place.
AMFI interacts with SEBI for several mutual funds related issues and also represents mutual funds to government, RBI and other organizations on issues pertaining to mutual fund. AMFI also serves as a self regulatory body for mutual funds.