Waterford Wedgwood china producers call in administrator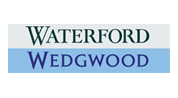 Dublin/London - Financially troubled prestige china and crystal firm Waterford Wedgwood announced Monday that parts of its business in Ireland and Britain had been placed into administration.
The Anglo-Irish group, with a history of 250 years, is best known for its Wedgwood pottery and Royal Doulton and Waterford crystal.
It said Monday receivers had been appointed to parts of its Irish business, based in Waterford, in the south of the Irish Republic, and in Stoke-on-Trent, in the county of Staffordshire in central England.
The company, which employs 2,700 staff at factories in Ireland and in Britain, said that protracted talks with a US private equity firm over a rescue had collapsed.
However, chief executive David Sculley said he remained "optimistic" that a buyer could be found.
Waterford made a pre-tax loss of 63.2 million euros (80 million dollars) in the six months to the beginning of October 2008, and carried net debt of 448 million euros.
The firm was also hit by the onset of the financial crisis in the autumn, with sales in October 19 per cent down on the comparable period in 2007.
Wedgwood was founded in 1759 in Stoke-on-Trent by Josiah Wedgwood, and began making bone china in the 19th century. Crystal maker Waterford was set up in 1783 by brothers William and George Penrose.
In 1986 Waterford acquired Wedgwood to form the present company, listing on the stock exchange and expanding overseas in the 1990s before buying Royal Doulton in
2005.
Waterford also employs a further 5,000 staff in the US, Germany, Canada, Australia, Indonesia and Japan which it said remained unaffected by Monday's announcement. (dpa)