Three of top 10 firms add Rs 38,768 cr to m-cap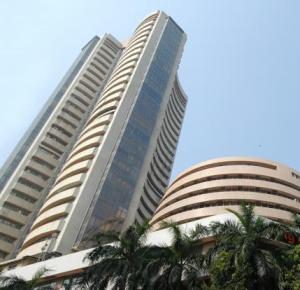 New Delhi : Three of the top-10 Sensex firms added Rs 38,768.45 crore to market capitalisation last week, with IT major TCS emerging as the biggest gainer.
While TCS, Infosys and Sun Pharma saw gains in their market valuation, ONGC, RIL, ITC, CIL, HDFC Bank, SBI and ICICI Bank saw erosion in their m-cap. The cumulative loss of these seven firms stood at Rs
26,925.45 crore.
The m-cap of TCS surged Rs 18,186.79 crore to reach Rs 5,43,684.13 crore, while that of Sun Pharma zoomed Rs 11,049.34 crore to touch Rs 1,78,208.15 crore.
The valuation of Infosys climbed Rs 9,532.32 crore, to Rs 2,20,920.14 crore.
In contrast, the m-cap of ONGC dipped Rs 8,170.49 crore to Rs 3,44,486.81 crore, while that of ITC slipped Rs 6,140.18 crore to Rs 2,90,302.76 crore.
ICICI Bank lost Rs 5,738.02 crore at Rs 1,65,293.81 crore, while the value of CIL dropped Rs 2,494.96 crore at Rs 2,17,314.52 crore; RIL (Rs 2,199.28 crore at Rs 2,99,749.54 crore); SBI (Rs 1,485.68 crore at Rs
1,80,894.66 crore), and HDFC Bank (Rs 696.84 crore at Rs 2,09,599.38 crore).
In the ranking of top-10 firms, TCS stood at number position followed by ONGC, RIL, ITC, Infosys, CIL, HDFC Bank, SBI, Sun Pharma and ICICI Bank.
Meanwhile, over the past week, the BSE 30-stock benchmark index, Sensex, fell by 58.33 points to settle at 26,567.99.
(PTI)