Tesla has reportedly increased price of Made-in-Texas Model Y by $2,000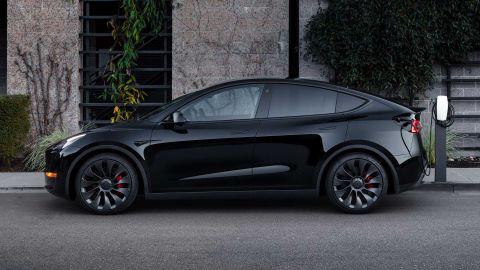 American electric car pioneer Tesla Motors has reportedly increased the price of the Model Y battery electric compact crossover that has been produced on a limited scale at the Tesla Giga Texas plant.
A Reddit user has reported that Made-in-Texas (MIT) Tesla Model Y electric compact crossover now starts at $61,990, up by $2,000 from the price tag of $59,990 that was reported in April this year.
Around a couple of months back, the Model Y produced in Texas would cost $3,000 less than the Model Y Long Range all wheel drive (AWD) made in California. The Model Y Long Range AWD also recently received a significant price hike of $3,000. It means that the difference between the prices of the two EVs is now $4,000 ($61,990 vs. $65,990).
The most recent price hike also suggested that even the locally produced Tesla cars are not immune to price hikes. Previously, the American EV giant had announced price hikes for the Made-in-China (MIC) EVs, citing increased costs of production.
It is worth-mentioning here the EPA range of the MIT Tesla Model Y electric compact crossover is lower than that of the Model Y Long Range AWD model. More precisely, the MIT Tesla Y (19" wheels) offers an EPA range of 279 miles (roughly 449 km), while the Model Y Long Range delivers 330 miles on a single charge. The version with 20" wheels offers EPA range of 269 miles (433 km). But, both versions are no match to the Model Y Long Range AWD model's range of 330 miles (531km).
Other notable specs of the MIT Tesla Model Y includes 0-60 mph (96.5 km/h) acceleration in 5.0 seconds, top speed of 135 mph (217 km/h), 4680-type cylindrical battery cells with potentially more than 67 kWh of usable battery capacity. Chemistry of the battery cells hasn't been revealed by the manufacturer.
It is also worth noting here that the MIT Model Y isn't listed on the company's official website for the general public. According to available information, the EV giant is offering it to reservation holders, who might select this version over the Long Range AWD EV. Moreover, the new MIT Tesla Model Y recently emerged on the company's existing inventory website, though with a heftier price tag ranging between $63,490 and $65,490. Market experts are of the view that Tesla might be playing this game to maximize revenues by selling available cars at higher prices.