Tech Mahindra, UAE's Etisalat announce partnership
Submitted by Pankaj Mathur on Fri, 10/25/2013 - 20:22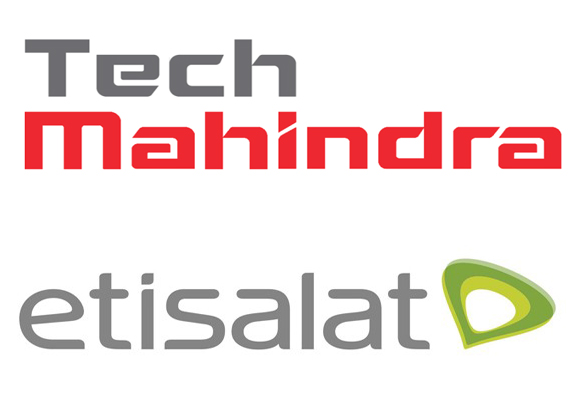 Dubai, Oct 25 : Etisalat, the United Arab Emirates' (UAE's) leading telecom operator, Friday announced that it has forged a partnership with Tech Mahindra, the prominent Indian systems integrator, to offer its clients industry leading end-to-end services.
The partnership was signed during GITEX Technology Week, the Middle East, Africa and South Asia region's top ICT exhibition and conference held in Dubai Oct 20-24.
The new deal strengthens Etisalat's capability to act as a single source for complete end-to-end ICT services and support, both in the UAE and around the world.
Etisalat's enterprise customers are likely to benefit most from the partnership, with the telecom major drawing upon Tech Mahindra's extensive systems integration experience to provide transformation services that will yield efficiency savings.
Etisalat aims to showcase its ability to serve as a one-stop shop for ICT solutions through demonstration of futuristic technologies during GITEX Technology Week.
Etisalat's focus this year is on showcasing its solutions on workforce mobility, employee productivity, network efficiency, reducing cost and complexity.
The new managed-ICT solutions Etisalat is now able to provide through its new relationship with Tech Mahindra will empower IT administrators to take advantage of a wider range of more efficient integrated IT solutions.
"This agreement really goes beyond a simple partnership - it extends Etisalat's offering with the intellectual property for complex data solutions," said Abdulla Hashim, senior vice president for ICT in Etisalat.
"Etisalat's enhanced ability to deliver more advanced integrated solutions places it in the top tier of global ICT service providers," he added
Manish Vyas, global head of telecom sales in Tech Mahindra, said this was a strategic partnership for Tech Mahindra "and we are delighted to bring our systems integration services to the fore".
"Our ability to deliver these services and our experience gained from our global clients is what sets us apart. The combined strength of Tech Mahindra and Etisalat will enable us both to deliver world class solutions to enterprises looking to focus on their core business and get the maximum return out of their IT investment," he added. (IANS)
Technology Sector