Tata Steel Intraday Buy Call
Submitted by Neeta Aurora on Tue, 11/09/2010 - 15:25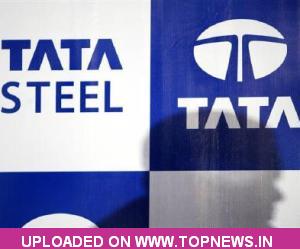 Stock market analyst Rahul Mohinder has maintained 'buy' rating on Tata Steel Ltd stock with an intra-day target of Rs 648.
According to analyst, the stock can be purchased with a stop loss of Rs 628.
The stock of the company, on Nov 08, closed at Rs 632.85 on the Bombay Stock Exchange (BSE).
The share price has seen a 52-week high of Rs 737 and a low of Rs 448.65 on BSE.
Current EPS & P/E ratio stood at 39.33 and 16.35 respectively.
Tata Steel has inked a JV deal with Canadian unit New Millennium Capital Corp (NML) for iron ore mining functioning in the Canadian market.
The said move would assist the company to improve supply of raw material.
The new JV company named as Tata Steel Minerals Canada Ltd would get hold of all the Direct Shipping Ore (DSO) project's mining claims and assets among others.
The company also stated that its Rs 15,000 crore new line of production at its Jamshedpur facility will get operational by the second quarter (July-September) of the coming year, which will boost the overall annual capacitance to
10 million tonne.
Tata Steel vice chairman B Muthuraman stated that the company is increasing its production capacity to 10 MTPA as compared to 6.8 MTPA.
Technology Sector