Tata believes BJP policies flip flop the most
Submitted by Ashok Rao on Fri, 12/10/2010 - 22:09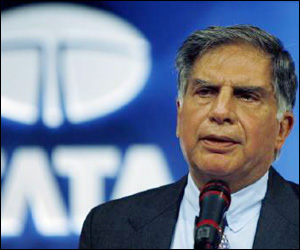 Tata Group Chairman Ratan Tata has accused the BJP of having many flaws in their policy and believes that their policy bombs the most. He gave this statement just day after he first accused A Raja for favoring a certain set of telecom companies and working for their welfare, and being unfair to some of the telecom companies.
He has alleged Rajya Sabha MP Rajeev Chandrasekhar, while replying to an open letter to him.
There had been as many as three major flip flops NTP 1999, WLL 2001 and UASL 2003 during the BJP rule. Two of which WLL 2001 and UASL 2003 helped the country to get rid of the cartels, and played a major role in attaining
700 million subscribers.
Tata had major problems by how some firms like Bharti (he did not take names) got the 2G spectrum at the price levels of 2001 not proving to be fair price for the rest of its competitors.
Tata was firm in his letter and accused BJP of having the most flip flops in the telecom are during their rule and further accused of Chandrasekhar of being a lobby himself.