Sudarshan Sukhani: BUY Adani Ports, Britannia; SELL IGL and NIIT Technologies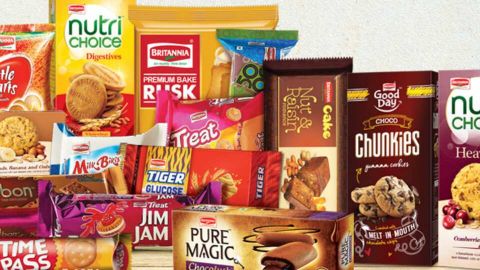 Technical analyst Sudarshan Sukhani has suggested two BUY Calls and two SELL calls for today's trading session. Indian markets are expected to open strong, carrying on from the last week's momentum. However, we can expect selling pressure at higher levels due to absence of any major trigger for stocks to rally further. Dow Jones closed 200 points lower on Friday and closing bell of Indian markets would be impacted by the trends in the European markets.
Sukhani has suggested BUY call for Adani Ports with a stop loss of Rs 338, target at Rs 362. Other stock on Sukhani's buy list for the day is FMCG major Britannia Industries. Traders can Buy Britannia with a stop loss of Rs 3,350, target at Rs 3,550.
Sukhani has suggested SELL Call for IGL with a stop loss of Rs 456, target at Rs 440. Traders can also SELL NIIT Tech with a stop loss of Rs 1,375, target at Rs 1,270, as per Sukhani.
Indian markets have witnessed smart recovery during last two weeks as banking stocks have firmed up. Reliance has been a major mover over last 3-4 weeks as the company announced several major investments in its technology arm, Jio Platforms.
Compared to USD and Euro, Indian currency has been trading weak as RBI has been buying US dollars. Traders are slightly confused over RBI's dollar buying spree as the forex reserves are near their all-time highs.
Traders should keep strict Stop Loss for all trades. TopNews will review trading call performance by the end of the trading session.