Shrikant Chouhan: SELL PNB, BUY Ambuja Cement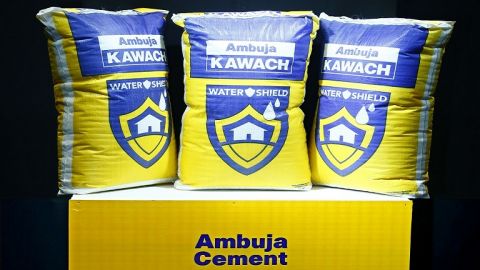 Shrikant Chouhan, VP-Technical Research at Kotak Securities has suggested one BUY Call and one SELL Call for traders. Indian markets are expected to open lower today and as F&O segment has expiry today, we can expect highly volatile trading session. US markets closed flat on Wednesday and Asian markets have been trading slightly positive. Indian markets can see selling pressure but market experts are also not ruling out a recovery by the end of the trading session.
Chouhan has suggested SELL Call for Punjab National Bank with a stop loss of Rs 39, target at Rs 32. Please note that these are positional calls.
Traders can BUY Ambuja Cement with a stop loss of Rs 295, target at Rs 325 for short term trades, as per Chouhan.
All trades should be carried out with strict Stop Loss. In case the trade doesn't happen as per expectations, it is good to exit the trade if the call is in profit. TopNews will review performance of trading calls by the end of the trading session.