Selena Gomez, Zedd enjoy bowling date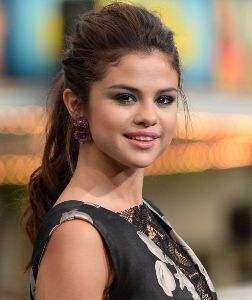 Los Angeles : Singer-actress Selena Gomez was spotted going on a bowling date with her rumoured boyfriend Zedd.
The 22-year-old 'The Heart Wants What It Wants' took to Instagram to post a video of her and Zedd showing off their bowling skills, reported Ace Showbiz.
The video began with Selena and Zedd each bringing a bowling ball. As they launched their balls down the lanes at the same time, the video went into a slow motion.
The 'Rudderless' actress was seen kneeling down while the DJ jumped up as their balls rolled into the pins.
Selena, who is currently filming 'The Revised Fundamentals of Caregiving' in Atlanta, was wearing a black oversized jacket over a black crop top, grey leggings and black shoes.
Zedd, meanwhile, sported a grey long-sleeved top paired with jeans and black shoes with white soles. PTI