Sarabjit may escape the gallows under Pak govt's new policy on death sentences
Islamabad, Apr 25: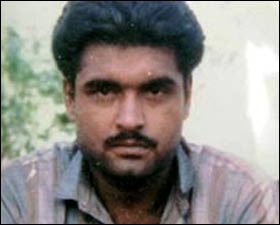 In what would come as a major reprieve for Sarabjit Singh, the Indian national lodged in Lahore's Kot Lakhpat jail for being involved in terror activities, the new Pakistan government is actively considering a proposal to convert the capital punishment into life imprisonment.
"A summary prepared by the interior ministry is at an advanced stage and a final decision is expected within a few days," the Dawn quoted a source as saying here last evening.
The source said that a major beneficiary of the new move would be condemned Indian prisoner Sarabjit Singh who was convicted of carrying out four bomb blasts in Lahore and Multan which left 14 people dead.
Sarabjit'd execution had been set for April 1 after the rejection of his appeals by courts and a mercy petition by President Pervez Musharraf, who later delayed his execution for a month after receiving a fresh appeal from India.
Indian government and his family had separately filed clemency appeals with the Pakistan government. Sarabjit's wife Sukhpreet Kaur, daughters Swapandeep and Poonam and his sister and her husband Baldev Singh have been in Pakistan for the past few days to lobby government officials and politicians to help secure his release.
According to the paper, certain parameters would be fixed to determine the eligibility of the cases for commutation in the death sentence.
Pakistan is ranked second in the world by Amnesty International for the number of convicts facing death. It has over 7000 prisoners on death row in different jails of the country. Executions have increased over the years. Last year saw 134 executions, compared to 83 in 2006, 52 in 2005, 21 in 2004 and 18 in 2003.
Pakistan People's Party has been traditionally soft on the issue of death sentences. Executions during two tenures of the PPP were rare. PPP chairperson Benazir Bhutto had pardoned a number of convicts in 1988.
In 1970, the first PPP government led by late Zulfikar Ali Bhutto enhanced life sentence to 25 years from 14 years with an idea that the capital punishment would be abolished in years to come. (ANI)