SAMT increases stake in Sun TV group firm to 20%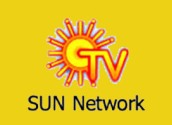 Sun TV Network, has announced that South Asia Multimedia Technologies (SAMT), a shareholder of the company`s arm South Asia FM (SAFL), has increased its stake holding in SAFL to 20%.
SAMT, is an arm of Malysia-based Astro, has already owned 6.98% stake in SAFL.
At present, Sun TV Network holds 59.15% stake in SAFL.
Shares of the company gained Rs 2.7 or 1%, to settle at Rs 271.85.
The total volume of shares traded was 25,423 at the Bombay Stock Exchange (BSE) (Monday).